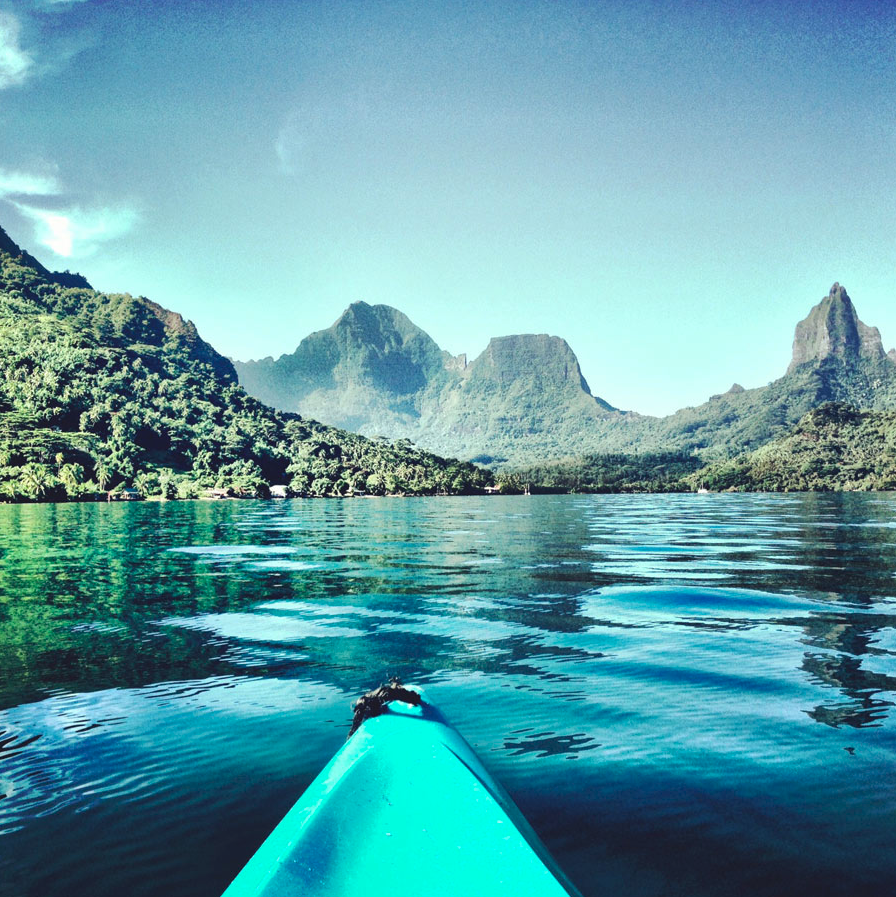 The stunning Opunohu Bay, a natural wonder of the world
Opunohu bay is simply... breathtaking! Its incredible beauty is awesome and praised by all visitors.
On mornings when the lagoon waters resemble a lake, a Kayak tour is a moment you will remember forever...
Our beach Villas are located in an exceptional site, right by the lagoon in Opunohu bay (the most beautiful bay in all Polynesia according to yachtsmen!), surrounded by breathtaking peaks and by a luxurious nature famous for its untouched and original beauty. Houses are rare in the neighborhood, and unspoilt nature is everywhere waiting for you. It is in this surrounding that historical films about Polynesia are regularly shot (Namely 'The Bounty' in 1984 with Mel Gibson, etc). The largest private yachts anchor frequently not far from the Villa, as 'Robinson's Cove' offers complete tranquility and an excellent shelter, it did for Captain James Cook who discovered the bay and was the first to moor there in 1777; nothing has changed since that time!

Opunohu bay is located in the heart of the splendid Moorea Island, 40 minutes away from Tahiti by ferry.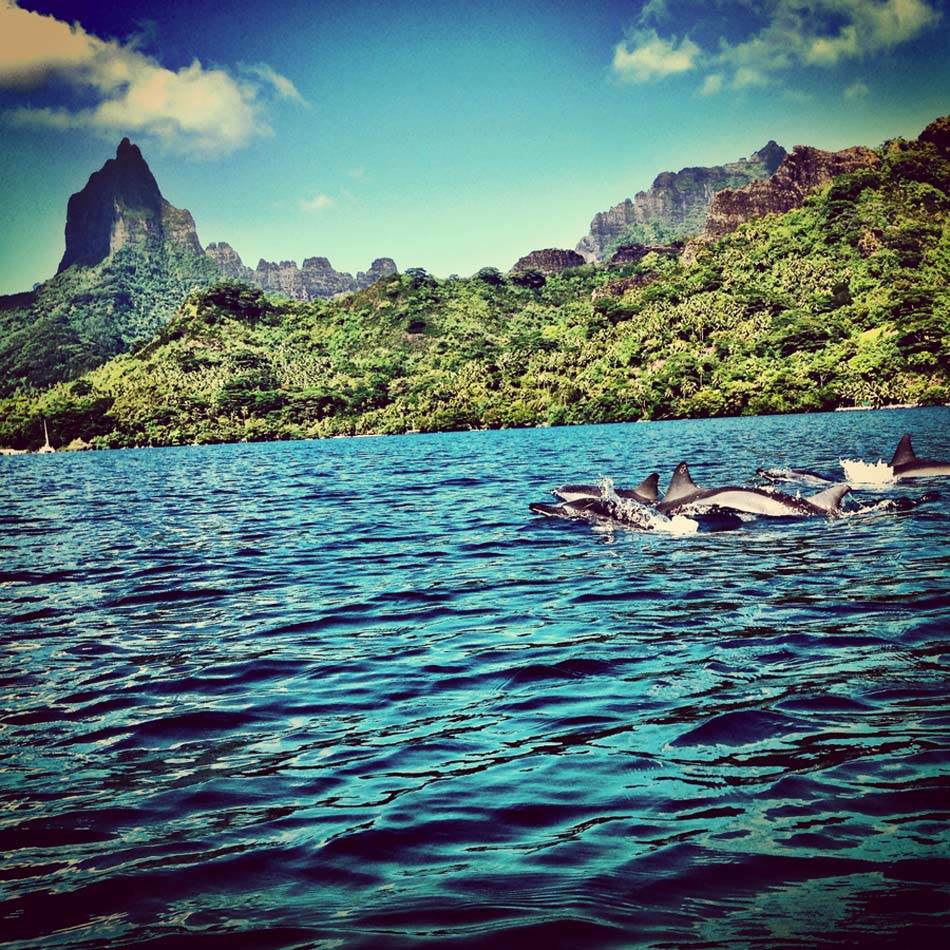 Dolphins are often paying a visit...